Sir William Liddell - to bestow upon him a title he more than earned - WAS Liverpool Football Club. He was its spirit. He...
By John Pearman Imagine if Billy Liddell had been born in the 1970's and had been blessed with half the footballing talent that those that...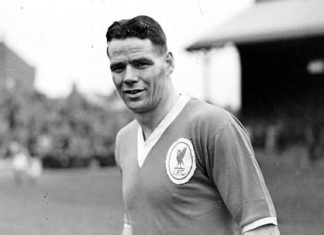 Born in Dunfermline on 10th January 1921, Billy Liddell was one of Liverpool's greatest players. He arrived at Anfield in 1938 as a 15-year-old amateur...
Trent Alexander-Arnold's latest Instagram post shows off his new hairstyle as he gets buff in time for August...
Liverpool have refused a request from Egypt to release Mo Salah for the Tokyo Olympics.
No sooner does news break that Neco Williams looks to be on his way, than we hear Nat Phillips may well be following him out of Anfield.