Sir William Liddell - to bestow upon him a title he more than earned - WAS Liverpool Football Club. He was its spirit. He...
By John Pearman Imagine if Billy Liddell had been born in the 1970's and had been blessed with half the footballing talent that those that...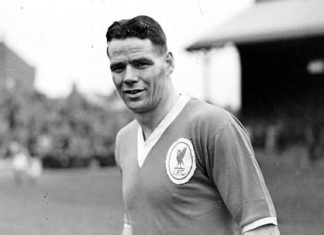 Born in Dunfermline on 10th January 1921, Billy Liddell was one of Liverpool's greatest players. He arrived at Anfield in 1938 as a 15-year-old amateur...
Here are a selection of players' social media posts following Saturday's victory...
Lord Harold gives his reaction to Liverpool's Premier League victory over Aston Villa at Anfield on Saturday afternoon.
Trent Alexander-Arnold silenced his critics with a match-winning goal in injury time against Aston Villa in the Premier League at Anfield on Saturday afternoon.