Here we are again, another two weeks without proper footy – in the 'international break'.
God I hate it. I'm going away with the missus and the dog for this one. Always good for a brownie point in the bag for when I get back to my obsession with 'real' footy the weekend after.
So, how has the first part of the season gone? Well it's certainly been interesting. In my eyes, although we're three points off the top, we've hardly been convincing, which I suppose is a good thing as we can surely improve. Title contenders? Not in my opinion to be honest. I'd like a definite top four place to build on and a decent Europa League run.
So where's it going right and where wrong?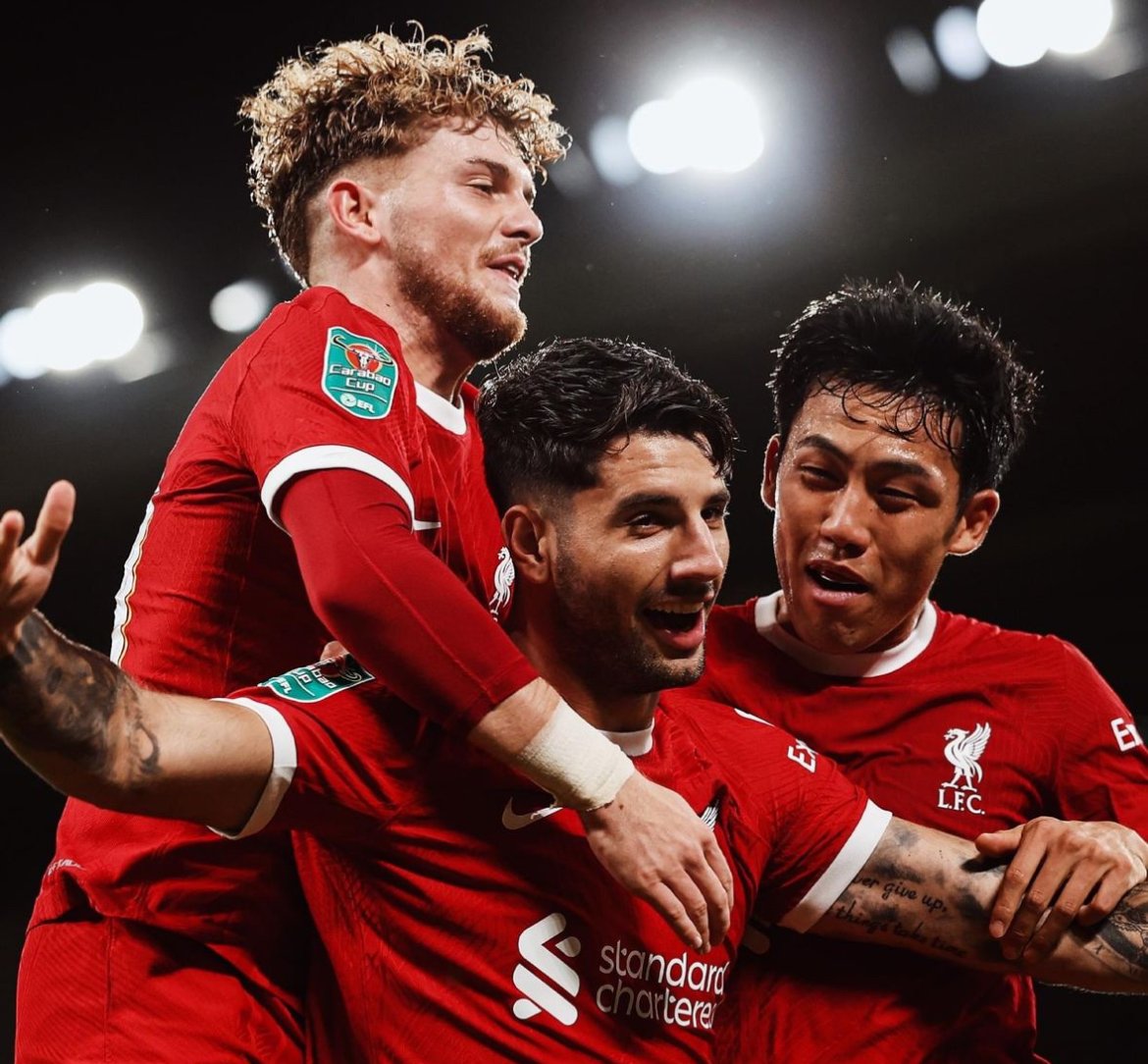 Let's start at what's best. Dominik Szoboszlai is some player, isn't he? Let's leave the Stevie G comparisons alone. When players get called 'the new' someone or other, it generally ends in tears. Remember Bruno Cheyrou came in as 'the new Zidane', for example? But Szoboszlai does move well, has a great engine and a shot on him like a mule. Actually forget that. I've never seen a mule strike a football. A few donkeys, however…
What about the rest of the midfield? It's difficult to judge Alexis Mac Allister when he's being played out of position, but he has looked a little ponderous at times. There's time yet though. It's probably unfair to expect players to settle in a brand new system as quickly as Szob has done. I'm not sure why we bought Wataru Endo. Playing Mac Allister obviously out of position suggests to me the Jurgen doesn't really trust him fully. Curtis Jones has looked pretty good, until he was sent off for a 50/50 challenge. The least said about that the better. Ryan Gravenberch is looking lively and I love the way Cody Gakpo rarely loses the ball. We do need a top class defensive midfielder.
My concern at the moment is our midfield when in 'transition' (for old blokes like me, when we give the ball away and need to defend a bit) Our old style midfield, with Hendo, Gini and Fabinho in their pomp, were the masters. They were a machine, constantly purring, protecting our defence and maintaining a base from which our front three could show their flare and flourish. These are different players with different skills and I'm not sure the team as a whole has quite adapted as yet.
In my mind, the defensive frailty is not just the defence's fault. Talking about defence, I think Virgil is looking the part again. I've never been too keen on the Trent hybrid system, he can't play both positions at once and can risk being out of position when needed. He's playing pretty well though. My concern is a) decent back up for both full backs, and b) whether Konate, Matip and Gomez are good enough long term. Konate is obviously the most likely but is not the finished article as yet.
Up front, we're looking pretty sharp. Mo Salah is looking superb. The one slight thing missing from his current game, for me, is when he cuts inside and curls it into the top corner. He used to do that for fun and I've not seen it for a while now.
Luis Diaz is improving, and Darwin Nunez… well if we've absolutely no idea what he's doing, how will the opposition have a clue?
So what about the Europa League? It did feel a bit weird, after all our success, being at Anfield against a team I'd never heard of in a competition below where we really belong. Their supporters made it a decent night, but it did feel a bit 'after the Lord Mayor's show' around the ground, but who's to say we can't win it? I quite fancy a night out in Dublin, to be sure.
So all in all, a satisfactory start for Klopp Mark II. It will be so much better once we've survived the international break then batter the Blues in the derby.
Walk on, walk on, with hope in your hearts.