Gareth Southgate looks set to ignore recent run of form as he decides on the England squad for the upcoming Euro 2020 finals.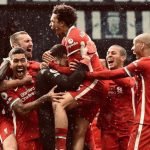 What a goal by Alisson! What a result! We round up the best of the post-match socials from the Liverpool players...
To misquote an old adage, defence is the best form of attack.